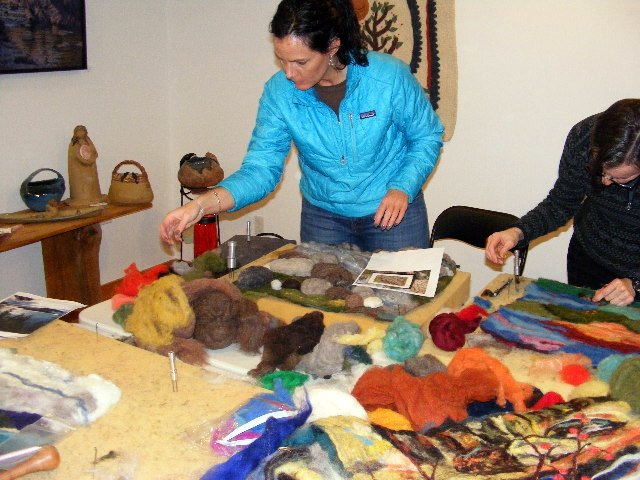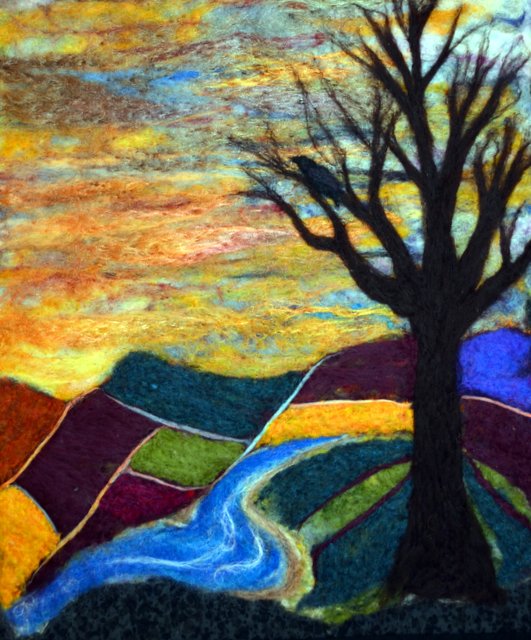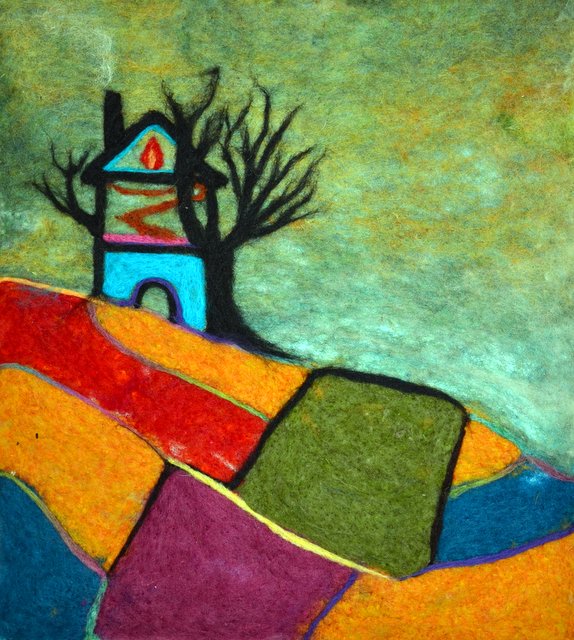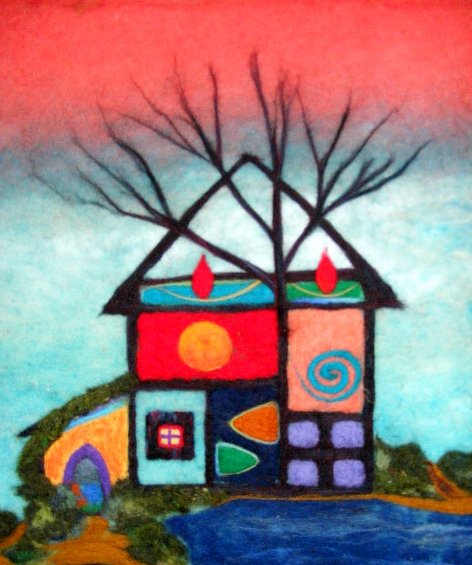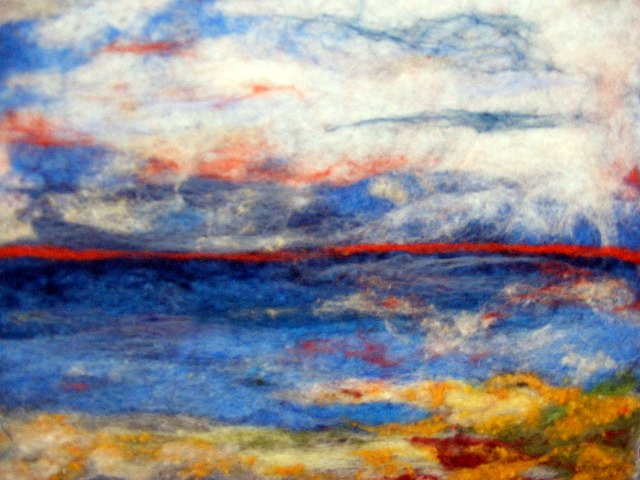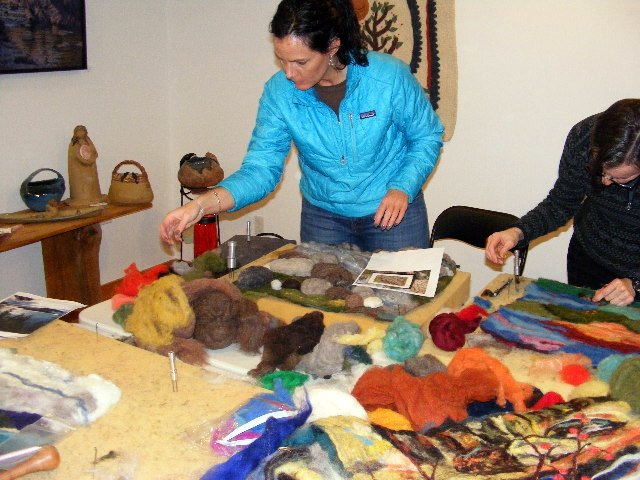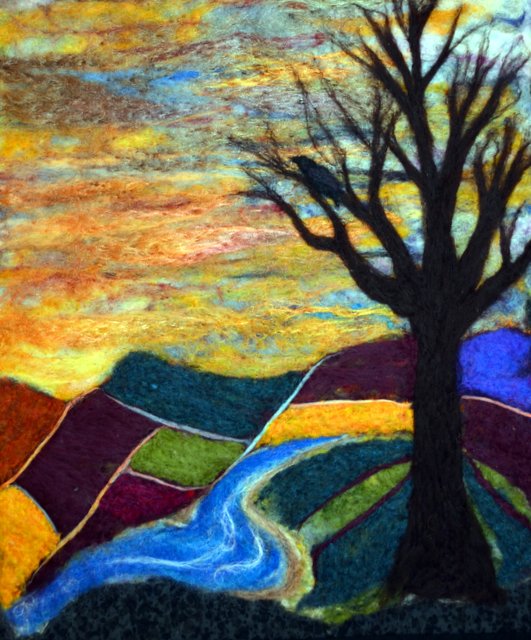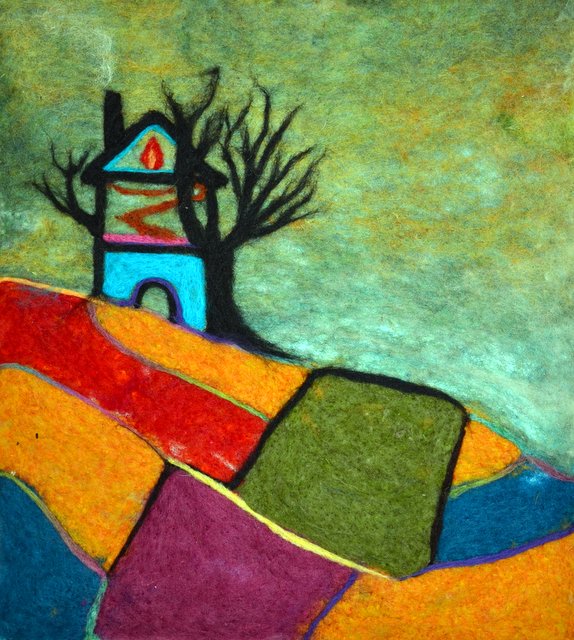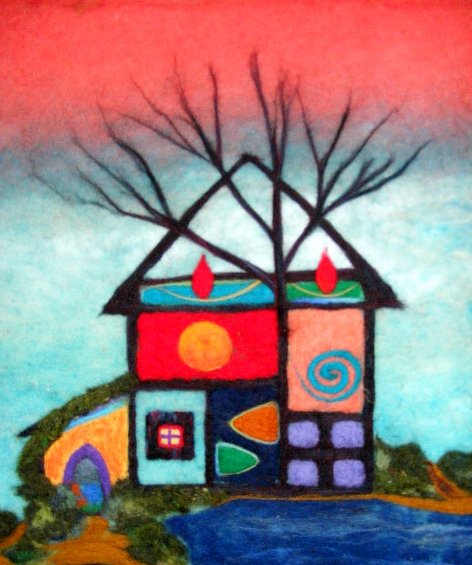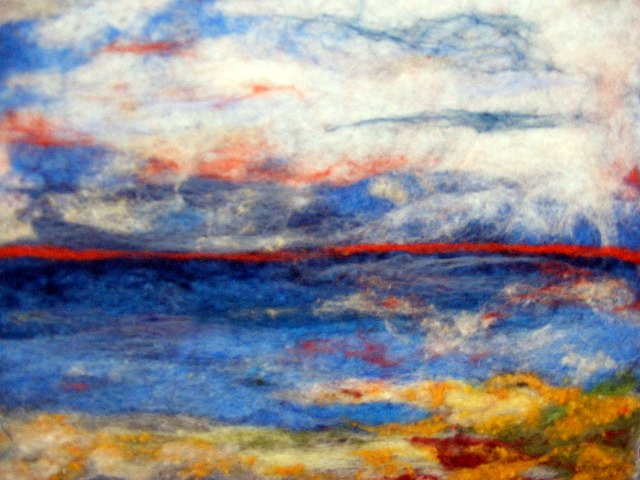 Painting with Fiber
Date: August 12
9:00am - 4:00pm
(in the upstairs studio)
Cost: $42
Materials fee: $18
Maximum students: 10; minimum of 5, ages 15 and up
This in-depth workshop explores the fascinating techniques of using vibrantly colored wool fleece to create fiber "paintings". The workshop will offer an overview of needle felting as well as advanced techniques, and an opportunity to have time to explore the possibilities with this medium.
Inspired by the natural surroundings of Lake Superior and Madeline Island, students will learn how to create landscapes using needle felting techniques. We will begin with smaller pieces, experimenting with using dimension and texture, and will develop these ideas into a large landscape, with options to include botanical or bird themes.
All materials and equipment will be supplied. All experience levels are welcome, and if you have felting experience you will find opportunities for developing advanced techniques. Detailed information will be sent upon registration. Please feel free to contact the instructor at joanslack@wildblue.net or 715-550-0858 or 715-277-4224.
To Register: Stop in at Woods Hall Craft Shop next to St. John's Church in La Pointe, or call 715-747-3943 or 651-900-4120.
Joan Molloy Slack brings her art to many facets of her life. She is a fiber artist working primarily in "pictorial" felt-making, where fiber is used to "paint" 2-dimensional artwork. She is also ceramicist, working in a variety of ways with clay to create sculpture and pottery. She has been teaching for over 25 years, and offers art classes and workshops year-round. For the last 15 years she has been traveling and leading art related tours to Ireland, Scotland, France and Mexico. She offers new tours and workshops each year around the world, which she writes about on her blog at Authentic Travel and Tours. Joan is also a travel writer, and enjoys writing about creative people, interesting places and positive collaborations that are changing the world.
Joan holds a Master's Degree in Visual Arts and is the former Curator at the Tweed Museum in Duluth. When not on Madeline Island she is at her gallery and studio, Riverrun Center for the Arts in McNaughton, Wisconsin. Contact Joan at joanslack@wildblue.net or 715-550-0858 (cell) or 715-277-4224 (business) with any questions about the classes.