We feature over 60 artisans' wares for sale in our Gallery and three working studios in Weaving, Jewelry, and Ceramics. Some of the quality, hand-crafted work you can find at Woods Hall: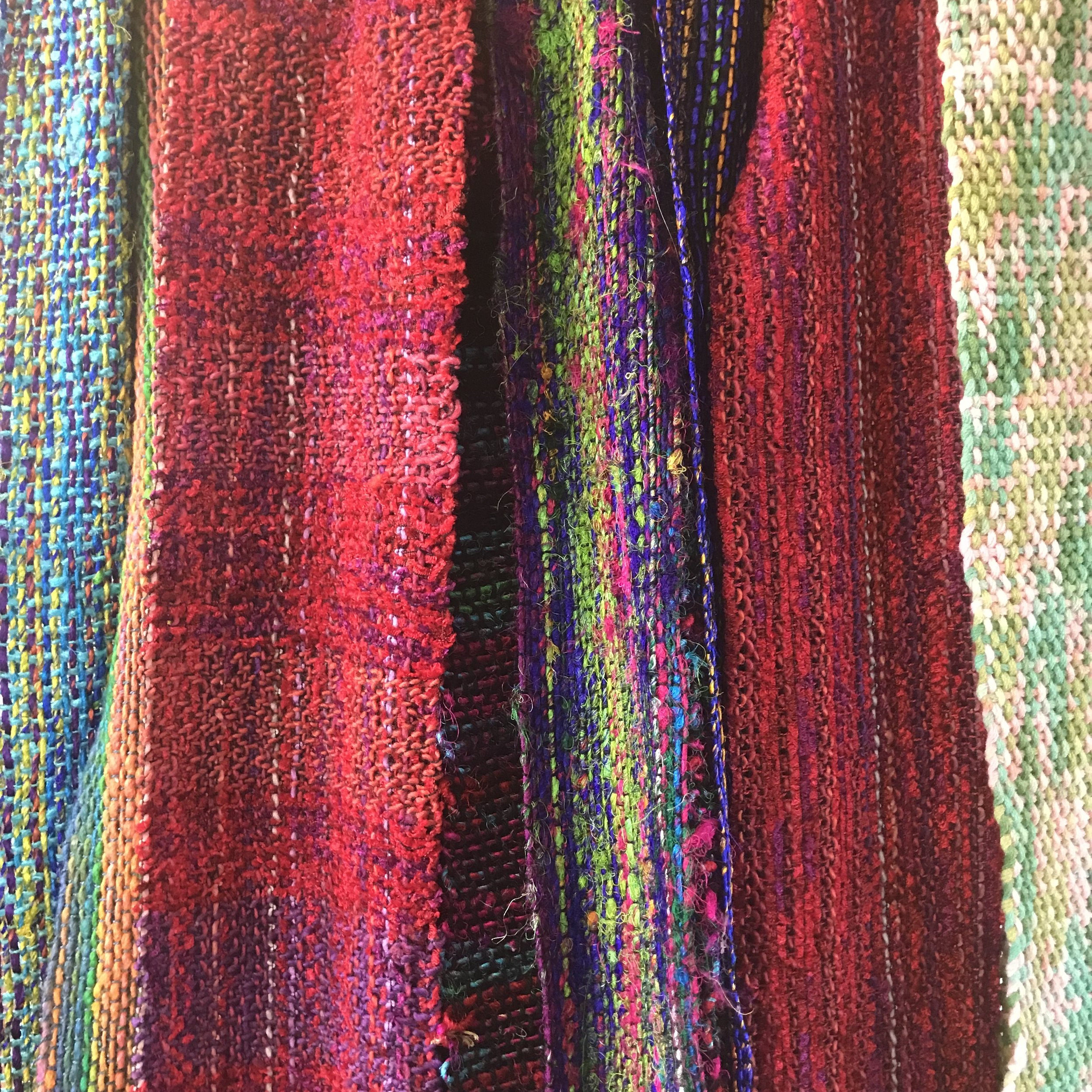 Amy Almendinger
Hand Knit Wears and Hand Loomed Scarves
Michele Auger
Master weaver and maker of beautiful hand loomed shawls, 2D Wall Art, and so much more.
Check out her work at Turtle Tracks Studio.
Sally Brown
Ceramics Artist & PMC Jeweler
Kristin Carey
Master Weaver at Kristin Carey Designs
Kristin Lein
Master Potter. Jewelry Artist. Scarf Dyer. Card Maker. Rug Weaver. Jill of All Trades.
Susan Sabre
Island Weaver of rugs, tapestries and maker of lovely purses.